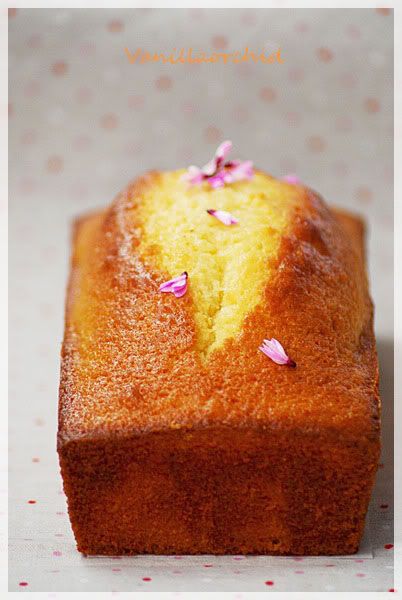 I have to admit that I have not had idea about Yogurt cake before until one of my friends told me about this cake!
I was curious to know it so I immediately went to my book shelf to find more about it and I found many recipes. I went straight to the kitchen to try some of them. After some trials I finally found the one I love the most.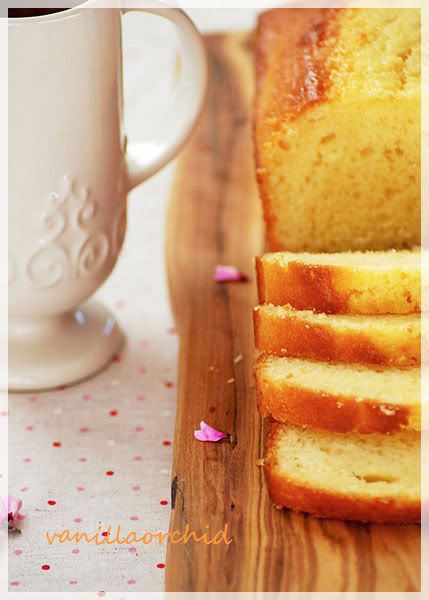 Till now I have baked this many times as it's not only delicious but it's very simple to make.
The recipe from the book "Baking from my home to yours" by Dorie Greenspan.
180 g. all-purpose flour
2 tsp baking powder
Pinch of salt
180 g. sugar
Grated zest of 1 lemon
125 ml. plain yogurt
3 large eggs
¼ tsp vanilla extract
125 ml. flavorless oil
1. Preheat the oven to 175-180° C.
2. Whisk together the flour, baking powder and salt.
3. Put the sugar and zest in a bowl using your fingertips to rub the zest into the sugar until the sugar is moist and aromatic.
4. Add the yogurt, eggs and vanilla and whisk until the mixture is well blended.
5. Add dry ingredients using a spatula and fold in the oil.
6. Scrape the batter into the pan and smooth the top.
7. Bake for 50 to 55 minutes, or until the cake begins to come away from the sides of the pan. (a thin knife inserted into the center will come out clean)
8. Let it cool in the pan for 5 minutes before taking it off.
Enjoy ^o^