Just last month that I had a chance to make these little purses;
One is for my friend who gave me some Japanese fabric as a present. So, I thought to make a nice hand made present for her; when I asked her what does she like to have...she told me that she would be happy to have a tissue case.
Just thinking about a tissue case, I had an idea of making it along with a purse. Searching around, I finally made up my mind making this one.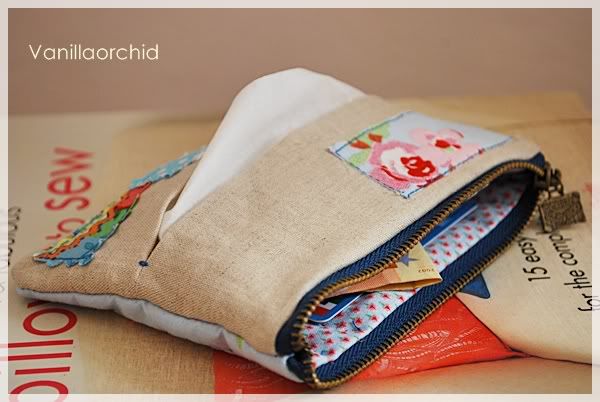 As I know that her favourite colour is blue, therefore I went to look in my cabinet where I keep all the fabrics and after jumping my head inside for an age (hahahaha), I found those lovely blue ones!!!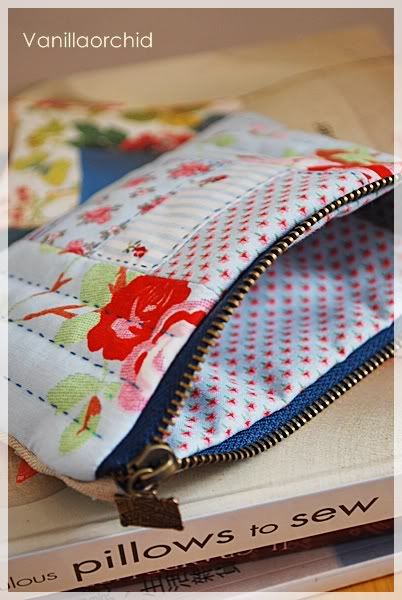 This one I made for my friend Pook's sister to thank her for her hospitality during my stay in London last week.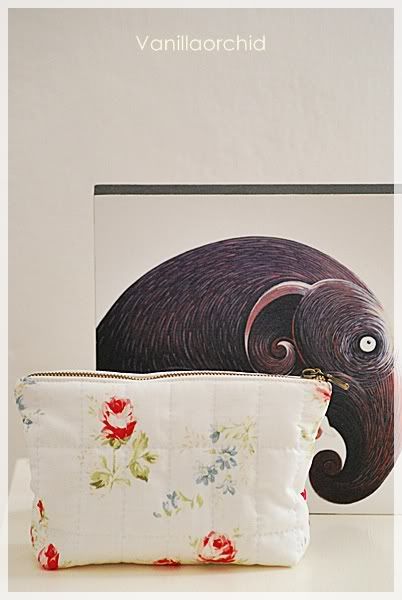 Knowing that she loves the sweet and romantic things, this is why I chose this beautiful rose fabric.
It fits quite well for some beauty or cosmetic things.
Hope they will love my presents as well as I do.